SERVICE FAQ

Winter is coming- which tires should i choose?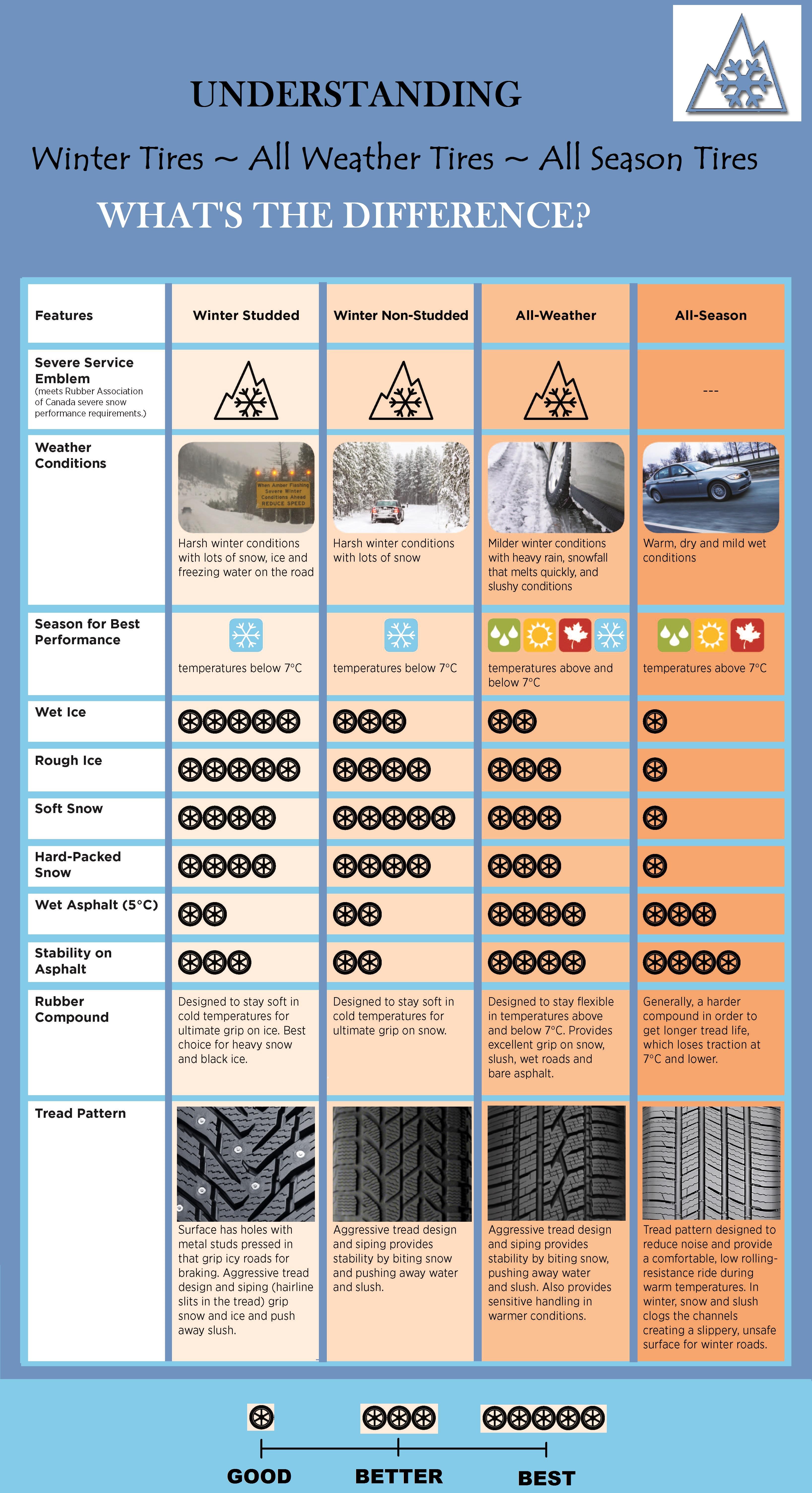 Why Should I Choose Ford Service?
We have the tools and knowledge specifically designed for your vehicle
Our technicians receive expert, vehicle specific training
We use parts designed for your vehicle
We grade your vehicle components with a report card (multi-point inspection)
Your vehicle is a large purchase and we take pride in maintaining it
How Do I Renew My SiriusXM Radio?
Have your 17 digit V.I.N (Vehicle Identification Number) readily available.
Your V.I.N is located inside your driver door or the bottom corner of your windshield.
Have your audio ESN ready if needed, which can sometimes be accessed through your touch screen.
When Do My Studded Snow Tires Have To Be Removed?
Although studded tires provide a great advantage on icy roads, you have to follow MTO regulations.
Studded tires have to be removed from your vehicle by May 31, and cannot be installed prior to September 1st.
It is best to remove non studded snow tires by the end of April or start of May.

Do I Need An Appointment To Torque My Wheels?
No appointment is needed as we will have a mechanic torque your wheels right outside the dealership
Please return to re-torque 100-150KM after repairs. (a reminder sticker will be present in windshield)
You may torque your own wheels but please refer to your owner's manual or consult your service manager for correct specifications. we recommend you have us torque your wheels as our torque wrenches are calibrated often.
How Often Should I Change My Oil?
We recommend changing your oil every 8,000km or every 6 months, but this number varies depending on vehicle age, driving styles, and operating conditions.
You have an oil life monitor, and we install a reminder sticker for 8,000km intervals in your window
How do I improve fuel mileage?
-Winter months are not ideal for fuel mileage numbers, so we suggest resetting your average in your dash to have more accurate numbers
The first thing that effects fuel economy is how you drive the car...
• Plan your trips – Try to accomplish multiple things in 1 trip. You can also try to car pool or walk to your destination. This won't decrease fuel consumption but will help you drive less, which means less gas.
• Do Not Speed – If you are on the highway driving 100kph instead of 110kph will save you 1-2 kilometers per liter over the duration of your trip. Try using your cruise control it reduces fuel consumption by maintaining a constant speed.
• Throttle Less – Accelerate and brake with ease. You will save on fuel as well
as wear and tear on your brakes.
• Don't warm up – Thanks to new technology most modern cars only really need 30 seconds to get warm.
• Windows up - Having the windows down on the highway can decrease fuel economy by up to 10 percent.
The other major thing that effects fuel economy is the maintenance of your car...
• Oil – Use only manufacturer's specified motor oil, and change it per factory recommendations, can improve fuel economy as well.
• Weight – The less weight in your vehicle the better fuel economy. An extra 45 kilograms increases fuel consumption by 1 to 2%.
• Tires – Make sure your tires are set to recommended pressure at all times this can increases fuel economy by as much as 3.3%.
• Filters - A clean air filter and fuel filter will allow the air and fuel to flow unencumbered and can help you save up to 10% on fuel costs.
• Sensors – The oxygen sensors, engine emissions system and evaporative emissions control systems if damaged can all decrease fuel mileage by 20% or more.
• Gas – The owner's manual will list the correct octane gasoline you should use for your car. Purchase recommended grade of fuel, premium-grade fuel won't improve economy in cars designed for regular.
How long is my Ford factory warranty?
Base warranty covers all components (bumper to bumper), for manufacturer defect or failure for 3 years or 60,000km, whichever occurs first.
Powertrain warranty covers major driveline components such as your engine, transmission, differentials, and driveshafts. This warranty is 5 years or 100,000, whichever occurs first.
Paint is covered under your 3 year 60,000km base warranty
Please contact your service advisor regarding any warranty coverages or questions
How often should I rotate my tires?
On a rear wheel drive truck we suggest a tire rotation every second service, so every 16,000 to 20,000km.
If there is a tread depth difference from front to rear of 2/32nds or more
Tire rotation is crucial to avoid uneven or premature tire wear
When should I replace my cabin air filter?
Cabin air filters protect the vehicle from unwanted particles such as road dust, salt, dirt and pollen
Cabin air filters remove over 90% of pollen & road dust. This helps ensure your heating/cooling systems work to their full potential
Your cabin filter is designed to filter the exterior air coming through your vents
It is recommended to replace this filter every 24,000-48,000km but depends on driving conditions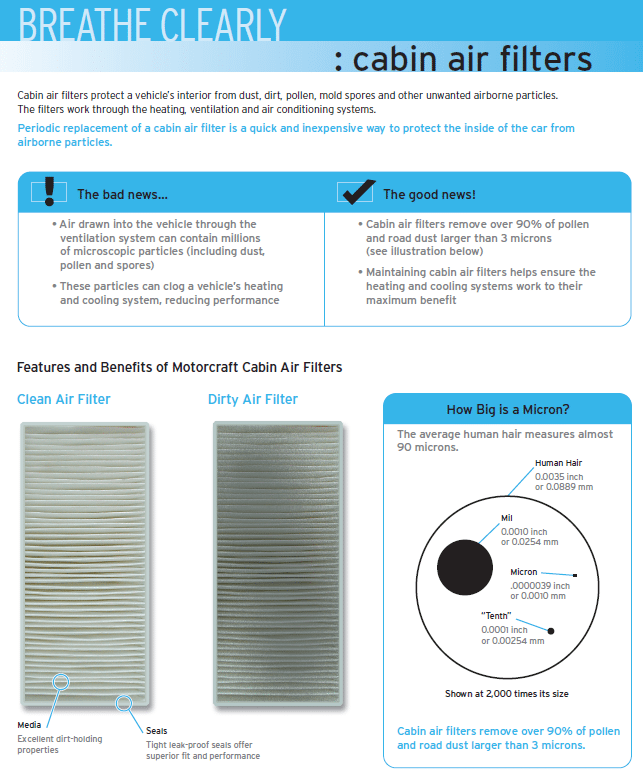 My brakes are noisy, what should I do?
We suggest booking an appointment with your service advisor for a brake inspection.
In northern Ontario brake caliper pins may get gummed up with salt and debris, causing premature brake rotor/pad wear as the brake pads will not fully retract from the rotor.
With every brake inspection we will notify you the components and cost needed to proceed with repairs
We use only Ford OEM products to ensure quality and performance.
The braking system is an essential part of your vehicle and should be inspected regularly.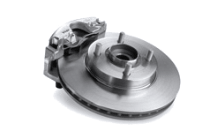 How do I replace my wiper blades?
Removing the old wipers...
• To start, the old wipers must be removed. To do this, pull the entire wiper away from the windshield and it should hold itself up. (The arm is made of metal. Be sure not to scratch the glass of the windshield!)
• Use one hand to hold the arm, and the other to depress the small tab located on the underside of the wiper where it meets the metal arm.
• Slide it off by pulling from the centre toward the bottom of the arm.
• Once removed, gently place the arm against the windshield. In order to prevent any damage, make sure that it does not snap itself back.
Now it's time to put the new wipers on…
• First, line the two pieces up to ensure that it simply clicks on.
• Look at the side of the wiper that attaches to the arm. You will see that it is flat and has a curve across the top. Rotate this clip until the curve is pointing towards the wiper blade.
• Hold the wiper upside down next to the arm where they match up and put the arm in between the sides of the wiper.
• Make sure that the open end of the curve is facing the clip, and pull the wiper upward so that the rounded edge slides into the hook.
• Pull it on tightly to click it into place.
-Windshield wipers are an essential part to vision while driving
My tires have uneven wear, what should I do?
You should have a multi-point inspection done to see if any steering or suspension components are worn or damaged, and resolve those issues prior to an alignment
Our expert technicians can perform a 4-wheel laser alignment on your vehicle, then adjust it within manufacturer specification
Tires are an essential part of your vehicles driving performance, and keeping a proper contact patch ensures maximum grip and traction



How often should I change my fuel filters on my diesel power SuperDuty truck?
Fuel filters help ensure a delivery of clean fuel from the gas tank to the engine
We recommend replacing your fuel filters every second service as you are never too sure what kind of fuel you may receive from a gas station.
If you ever think there was a chance of water, or bad fuel, then fuel filters should be immediately replaced.
How do I sync my phone to my vehicle?
The process of syncing your car's Bluetooth with your phone varies depending on the vehicle you drive. However on the phone it is generally the same.
• Go to the home screen
• Choose settings
• General
• Bluetooth
If your phone is currently synced to a different system, tap on the system it is connected to in order to disconnect from it, and then choose the system that you want it to be synced to. In order to find out what you need to do specifically to your vehicle you may want to visit the manufacturer's website or www.syncmyride.ca
If you find you require some assistance with syncing your Bluetooth device, you could always drop by our dealership and one of our helpful sales representatives or service technicians will be glad to assist.
Bill Mathews Motors will hold an evening session once a month to provide training and assistance with the new Sync 3 system your vehicle may be equipped with. Please contact to RSVP.
How do I reset my oil life indicator?
2013-2017 Escape – While the key is in the ON position, hold gas and brake pedal down at the same time
2015-2016 F-150 – On the main screen, select display mode, then scroll down until you see engine information, t
hen hold the OK button until oil life percentage reads 100%
2011-2014 F-150 (and many other vehicles) – Select settings on your home screen, using the arrows on the left of
the steering wheel, select vehicle, then scroll and select oil life reset. You will then hold down your OK button until the screen indicated your oil is at 100%
I have lost a key, what do I do?
If you have a traditional 8-cut key, you can bring in your existing key and have us match cut a new key, then program it to your vehicle (in most cases)
The majority of vehicles have a PATS security system, which requires your key to be programmed to you vehicle by a certified Ford technician.
If you have lost all keys to your vehicle, you will need to have the vehicle towed to the dealership
It is suggested that if you lose one key, you have a new one cut & programmed, as once you lose a second the vehicle may have to be towed.
A maximum of 8 keys can be programmed to your vehicle. Only programmable keys can be used.
We have many different styles of 8-cut keys in stock, but manufacturers have now switched to a side mill cut, which has to be ordered pre-cut by your Ford dealer.
To have ignition or door keys cut, we require: -2 pieces of I.D. (one with a photo)
-vehicle ownership/registration
How do I change my keyless entry door code?
You enter your existing code, then within 2 second select the 1-2 button, then enter the 5 digit code you would like to program. You will hear the door locks cycle to let you know your code is programmed. (this sequence should also be present in your owner's manual)
You can change your keyless door entry code in your Sync 3 system through your center display screen
If you do not know your current keyless entry door code, you can have our technicians plug in our diagnostic scanner and retrieve your code. A minimum fee will be charged to retrieve your keyless entry code.
Do aftermarket accessories void my warranty?
To avoid any complications, please consult your friendly service department if you have any questions regarding warranty coverages with aftermarket installed accessories.
For example, if you install a lift on your Ford F-150, and your speaker stops working within new vehicle warranty parameters, then you speaker replacement would be covered, as the repair is unrelated. If you have an upper ball joint that develops play, with this same lift kit installed, your upper control arm/ball joint would not be covered as the issue is related to the aftermarket installed accessory.
How do I check my engine oil level?
Checking your car's oil level is one of the most vital things that you can do to extend the life of your engine. Not only is it important, but it is a very fast and simple task to complete as well.
First, make sure that you are parked on level ground, for the most accurate reading.

Next,

safely prop your hood open and find the dipstick (which generally has a brightly coloured handle, usually yellow/orange, and has the word OIL on it).
Pull the dipstick out and wipe it down with a towel or rag, and then place it back into the dipstick tube, making sure that it goes all the way in.
Now, pull the dipstick back out- and be sure NOT to turn the stick upside down to read as the oil will run and you will not have an accurate reading. The dipstick will have two marks on the bottom (usually lines or holes in the stick), and you can read the oil level by looking to see where the oily section and dry section meet. If you find this mark between the two then you are all set!
If you have any questions, please stop in or call your knowledgeable service advisor.
My service engine light is present, what do I do?
Please contact your service advisor and see when you vehicle could be inspected.
Your engine light will appear as an orange engine shaped indicator on your instrument cluster
This light can come on for many reasons as your vehicle has many sensors that monitor your engine and transmission functions very closely.
To determine whether the engine light being present is a small or large issue please have your Ford dealership use their diagnostic systems
What is this light/indicator on my dash?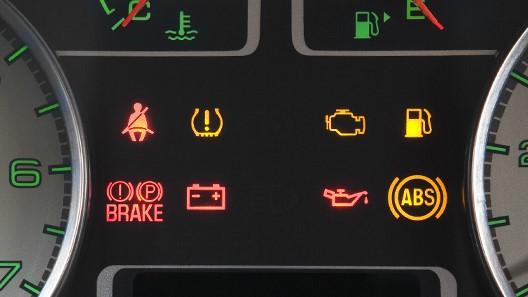 Where is my spare tire and tools located?
If you drive a truck, you spare tire is mounted under the box. The jack and required tools will be under you back seat. We suggest testing your spare tire cable operations every now and then, so it does not become seized. Also, inspecting your spare tire air pressure is important.
If you drive a car or SUV you spare tire, and tools, will more likely be located in your trunk.
Remember your spare tire, especially if it is a donut, is for emergency use and you should still get to a dealership and have your proper wheel/tire installed as soon as possible.
Please consult your service advisor or your owner's manual for removal/installation instructions as they vary by vehicle.
I have a tire losing air frequently, what should I do?
Mention it to your service advisor and have it inspected.
Your tire could have a puncture, tread separating, or a poor seal to your wheel.
If your tire has a puncture, we can usually repair it. If the puncture is in the sidewall of the tire, the tire cannot be repaired for safety reasons. Our staff will notify you what you issue may be.
Do not drive on a flat tire as further damage to the tire will occur
What oil do I use in my vehicle?
Your owner's manual or service advisor can direct you what oil to use.
Most modern Ford gasoline engines require the usage of semi-synthetic 5W20 or 5W30
It is recommended to use the appropriate Motorcraft branded oil, either semi-synthetic or full synthetic.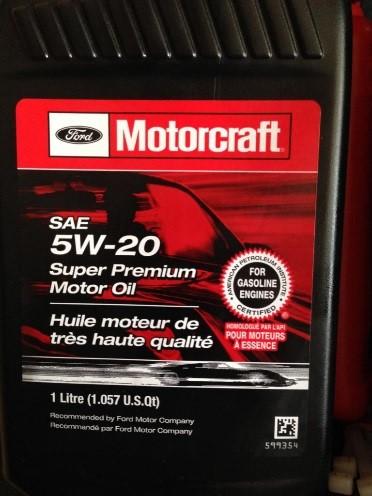 Can I drop my vehicle off afterhours?
You are welcome to drop your vehicle off prior to your appointment. We have a secured key drop box located beside the service department overhang.
Why use synthetic motor oil?
Synthetic oil has some advantages over conventional motor oil. It's designed to be more effective at:
• Resisting break-down, and thus lasts longer than mineral oil
• Withstanding high temperatures
• Flowing in cold temperatures, thus reducing engine wear during frigid startups.
Can I have a ride while my vehicle is in for service?
We offer a shuttle service that can give you a ride locally
You are also welcome to enjoy our customer lounge with complimentary television, Wi-Fi, and beverages.
Do you service other makes/brands of vehicle?
Although we are a Ford dealership, our expert mechanics are happy to serve all your vehicle needs.
Ford/Motorcraft offers many parts for non-Ford vehicles
What does Roadside Assistance cover?
Every new Ford of Canada car and light truck includes the assurance of an emergency no-cost Roadside Assistance Program during the 5 year/100,000 km (whichever occurs first) Powertrain coverage period.
Help is just a toll-free phone call away, 24 hours a day, anywhere in Canada or the continental United States. Should you ever need towing assistance, a jump-start or emergency travel reimbursement.
-Please be ready to provide your name, location, vehicle issue, current kilometers, and your V.I.N when contacting Roadside Assistance.
Roadside Assistance phone number: 1-800-665-2006
What is your minimum diagnosis cost?
To properly diagnose your vehicle, our technicians need to follow all necessary procedures, using the proper tools & equipment.
For all electrical and engine condition diagnosis, the minimum charge of 1 hour will apply.

If I change my own oil is my warranty voided?
For Ford warranty purposes Ford often requests service records, so having your Ford dealer perform scheduled maintenance is recommended. During oil changes technicians perform a free multi-point inspection, checking over most of your vehicles components. This allows us to notice issues within your vehicle's warranty time frame. Allowing our trained technicians to see your vehicle often and perform oil changes, may eliminate future issues. Although, if you do perform your own oil changes it is suggested to use the Ford/Motorcraft oil filter specified for your vehicle, as well as the synthetic or semi-synthetic oil listed in your owner's manual.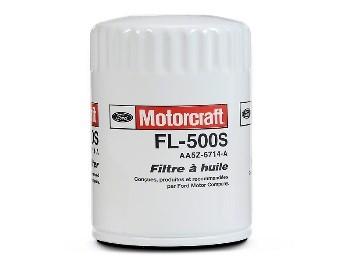 Why should I use separate wheels for my winter tires?
Having a separate set or wheels for your winter tires allows for a quicker changeover, at a lesser cost, with less chance of damage to your tires/wheels.
With the cost difference of a changeover on wheels/rims versus a complete install & balance, you could pay for the second wheels just with the savings in installation over time.
With northern Ontario winters, your painted/alloy wheels, and wheel nuts will show signs of wear and tear due to snow/salt/sand.
When you install & balance tires, the wheel and the tire sidewall risk the chance of damage, as well as your tire pressure monitoring sensors.
Please ask our Parts Department for a quote on a winter tire package
How dark can I tint my vehicle windows?
As a general guide, the windshield and front windows can only be lightly tinted, but rear windows can be virtually blacked out. But we asked MTO spokesperson Bob Nichols for the more specific official rules.
Nichols said the federal government regulates window tint levels on new vehicles under the Motor Vehicle Safety Act, which requires windshields and certain other windows on passenger cars to allow a minimum of 70 per cent of light to pass through the glass.
Although there is no set numerical limit to how dark the windows can be tinted, sections 73 and 74 of the Highway Traffic Act require that the surface of the windshield or any window of the vehicle cannot be coated with any colour spray or other colour coating that obstructs the driver's view of the roadway, or obscures the view from outside to the interior of the vehicle.
Regulations for window tint allowable during an MTO safety standard inspection are said to be released in early 2017
If a police officer feels it is too dark to clearly see the driver, they may issue a ticket.
Do you sell tires?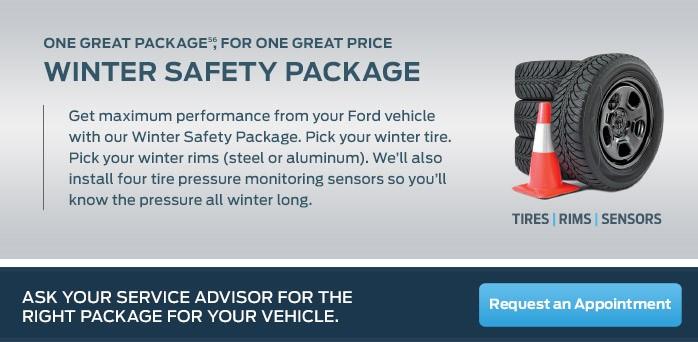 How can I help with diagnosis/repairs?