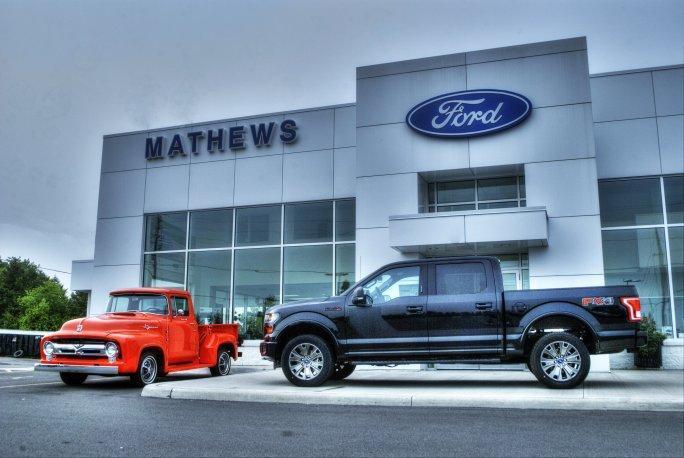 About Bill Mathews Motors
On September 8, 1955 Jack Mathews and The Ford Motor Company of Canada signed a Dealer Sales & Service Agreement. Now over 60 years later we continue to provide our customers with "The Best of Sales and Service"
As shown below with the 1956 Ford F100 and the
redesigned Ford F-150
, vehicles have changed significantly over the years. We have kept pace with these changes. All of our Sales, Parts and Service staff are trained in today's vehicles and technology. We invest in the latest tools and equipment to ensure your satisfaction with your vehicle.
W.A. (Bill) Mathews